I planned ahead and throughout the month I asked John a few questions at a time. I think not overwhelming him with all the questions at once helped.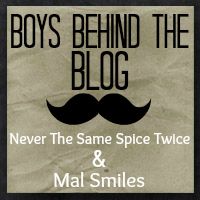 1. Who is your favorite band/musician?
John: Right now or all time?
Me: Um... both?!
John: Brett Eldredge is [my favorite] right now, but Nirvana is my all time favorite.
2. What was your first CD/tape?
Um, I don't remember.
3. Who was your first concert?
He danced all around the question before finally answering.
I've been to lots of concerts. My first was Alice in Chains, 311, LL Cool J and Seether.
4. What is your favorite Thanksgiving food?
Um.. ham
I had to question that, but apparently he liked to be different and eats ham on Thanksgiving.
5. Finish the sentence: I am thankful for...
You, Ashley. You are the most amazing and wonderful thing that's ever happened to me.
: ) I love him so much!