I'm in a pretty good mood today! The weather is finally looking up around here. Although it might be cloudy today, I don't think the near future weather is going to be below 40! We are moving in a positive direction. Speaking of positive directions, I have tentative plans to see John coming up soon. It's been over a month since I've seen him and I feel so lost. Thank goodness for Snapchat, I get cute pictures from him like this...
Adorable and sweet, right?! Another thing that puts me in a great mood is talking about John. So here's this months BBB all about John!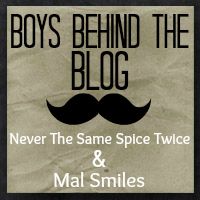 1. What's your lucky number?
11 is my lucky number, it was my jersey number in high school.
Isn't he so cute with all that hair?!
2. Do you have a lucky charm?
I would have to say Ashley is my lucky charm.
I'm so lucky to have him, and apparently I give him luck too! :)
3. Do you fill out a bracket for March Madness? Who do you want to win?
I didn't fill one out this year, but I have in the past.
Hmm, I might have to brush up on my basketball for the future then...
4. March 10th is "Middle Name Pride Day." What's your middle name?
My middle name is Harrison.
When I first learned his middle name I had to ask "Harrison like Harrison Ford?!"
5. Submit one question that would would like to see on a future The Boys Behind the Blog.
I don't know, maybe something like what would your perfect life look like?!
:)
Until next time...