This weekend was absolutely beautiful! After the week of snow and cold weather I am so happy for the warm sunny days. I'm hoping it stays this way! The cold weather has not helped me get out and go for a run, which I have seriously been in need of.
I am in my 7th week of my 5k series and I am so excited. This week is a 25 minute run with a warm up and cool down. I can't even begin to explain how excited I am to be running 25 minutes. I remember when I first started this series I thought running a whole minute was horrible and I was so out of breath. I feel like I've come a long way.
Since the rest of my series I'm running 25, 28, 30 and 35 minutes I decided to make my own playlist. Although the music in the interval series is good and motivating I often tune it out because I don't know the songs. I tried out my 25 minute "Power Song" playlist already and it's amazing how much easier it made my run.
One of my favorite bands to listen to when I'm working out or running is The Black Eyed Peas. I got their CDs (yes, CDs... I haven't gone digital download yet) when I was in college. I used to listen to them on repeat when I was at the gym but had all but forgotten about them until I was creating my running playlists.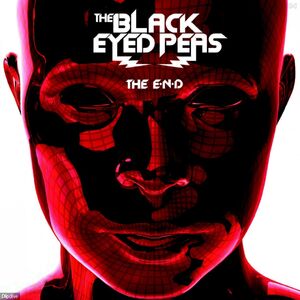 The E.N.D. is has the most upbeat songs that are great for running. 6 of the 7 songs on my playlist were from this album. I had to throw in E.T. by Katy Perry, I love that song. But anyway I will share my playlist with y'all and maybe you can get your run on to the Black Eyed Peas too!
1. Rock That Body (Warm-up walk - 5 minutes)
2. Alive
3. Another Weekend
4. E.T. by Katy Perry
5. Electric City
6. Imma Be
7. Now Generation
Honestly I think the slowest my pace hit besides my warm-up and cool down was 9:45 which is great for me. Imma Be and Now Generation had me running 9:05 at the end of my run which I thought was impossible. I finished my 5k in 31:30 which is a 1:37 minute improvement from my last 5k run.
I'm looking forward to running again with my Power Song playlist. What is your Power Song?