I'm so excited to be starting this new book club with Chelsie from
Life With Rosie
. Since I got into reading I've been wanting to share my passion of books with everybody and after joining a few book clubs that didn't make it very long, I decided I should just go ahead and start my own!
Chelsie and I actually started the book club off with the
Summer Reads Book Swap
which was a huge success. We are planning to do another book swap within a few months so if you are interested please send me
an email
so we can notify you when the sign ups begin again!
So let's get into Chapter Chats shall we?! This is a pretty low key book club. We just want to see what you've been reading, hear what you think about them and hopefully find our next favorite book! So we've come up with a few rules just to make sure we're all on the same page.
1. Follow the hosts (
Chelsie
and
Ashley
)
2. Grab the button to post on your blog (button below)
3. Link up your review or reading round up
4. Link up to your actual post and not your blog home page
5. Visit around and comment on a few blogs! You might find your next favorite book!
So as for the books I've read recently...
I got some awesome books in the Summer Reads Book Swap and I've finished one and started the other. So come back next month for the rest of my swap book reviews.
Unfortuately I've only read one books this month. I am in the middle of two others (thanks library for having 3 books become available all at the same time) but those will be saved for next month. The book I read for this month is...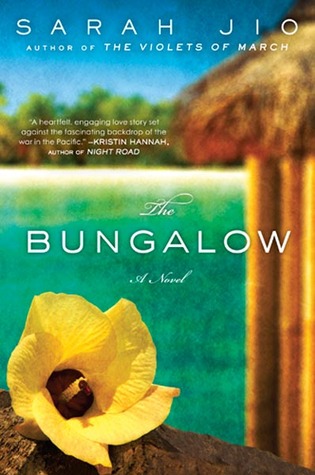 The Bungalow by Sarah Jio
Rating: A-
Honestly a perfect summer/beach read. It took me no time to get hooked on the book and I flew through those pages in no time. The story takes you back in time and really puts a wanderlust in you. Set in the Pacific during the war, it honestly made me feel like I needed to be doing more with my life, but don't worry it gets better! As I read on, I could easily put myself in Anne's shoes. Pulled between this safe person who she knows she will have a good life with and the incredible man that's right in front of her and she has such strong, passionate feelings for. If only real life could happen like that now! If you enjoy a little romance, some mystery and can imagine yourself lazily laying in a small little bungalow listening to the waves crash on the beach then this book is for you!
You can read the full description of the book at
Goodreads
. Image is also from Goodreads.
So now it's your turn! Grab the button and link up with us! I can't wait to see what y'all have been reading!